Product Description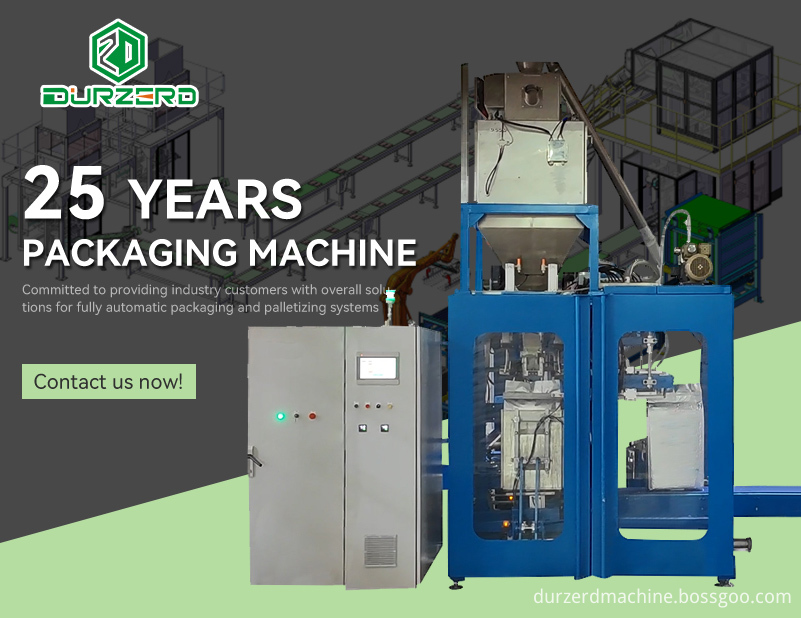 Brief Introduction:
This machine is specially designed for the vacuum packaging of heavy bag. Generally used to pack and vacuum 25kg material, the final product is brick-shaped.The packaging is beautiful and clean, which is helpful for the preservation and storage of materials.

This vacuum packing machine is specialized in packing products into vacuum status and brick shapes, various kinds of powder or granules are available, such as coffee, yeast, tea leaves, rice, bean, etc. It's best to work with vertical form fill seal machine to complete the automatic bagging line, Which consisting of linear weigher or auger screw conveyor with vibratory hopper feeder, automatic bag making machine with date printing unit, and the vacuum brick maker. It integrates the functions of vacuum, feeding, metering, bag-making, packaging, sealing, printing, punching and countering, has automatic film position control function. Packed bag keep high quality in sealing, long time in reserving, smart in outlook. Advanced in vibration, pressing, reforming, vacuuming, sealing, cutting, smoothing and conveying such chief processing step, take result in getting nice bag shape and appropriate vacuum degree.
Application:
Suitable for plastic insulation materials:
Polyethylene [low density (LDPE), medium density (HDPE), high density (HDPE), linear low density (LLDPE)];
Polyvinyl Chloride (PVC);
Cross-linked polyethylene [peroxide cross-linking material, silane cross-linking material, radiation cross-linking material] (XLPE);
Cross-linked polyvinyl chloride (XLPVC);
Low-smoke halogen-free polyolefin (DWPJ);
Low-smoke and low-halogen polyolefin (DDPJ);
Polypropylene (PP);
Polytetrafluoroethylene (PTFE/F-4);
Polyfluoroethylene propylene (FEP/F-46);
Polyamide (PA6);
Polyimide (PI);
Commonly used rubber insulation materials are: natural (styrene-butadiene) rubber (NR), ethylene propylene rubber (EPR), silicone rubber (SIR), chloroprene rubber (CR), chlorosulfonated polyethylene (CSPE), polyvinyl chloride- Nitrile compound (PVC-NBR);
Phenolic resin, polyester resin, polyamide resin; Alkyd resin, acrylic resin, synthetic fatty acid resin; Polyoxymethylene, polyamide, polysulfone, polyether;
Working process:

Take bag from storage → Bag positioning → Bag opening → Material weighing and filling → Bag shaping → Bag mouth finishing → Conveying to sealing station → Bag mouth opening → Vacuuming → Sealing → Turning and laying → Conveying to palletizing station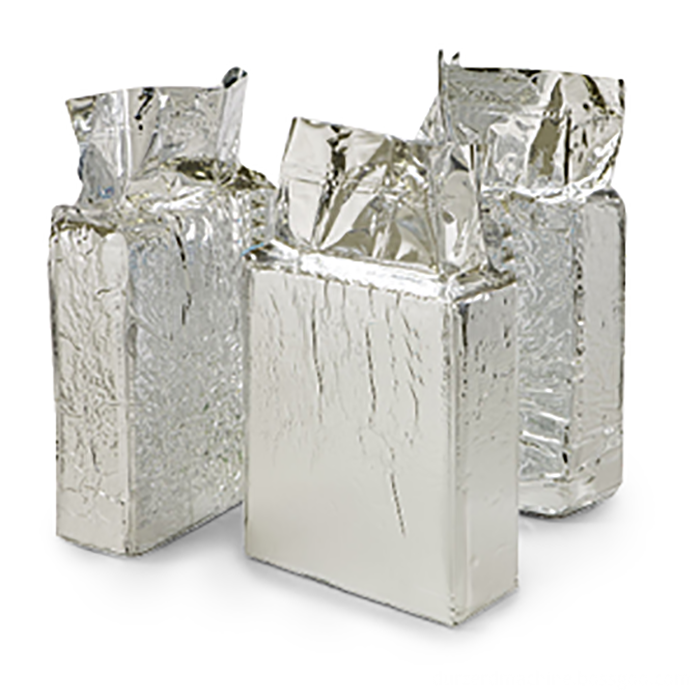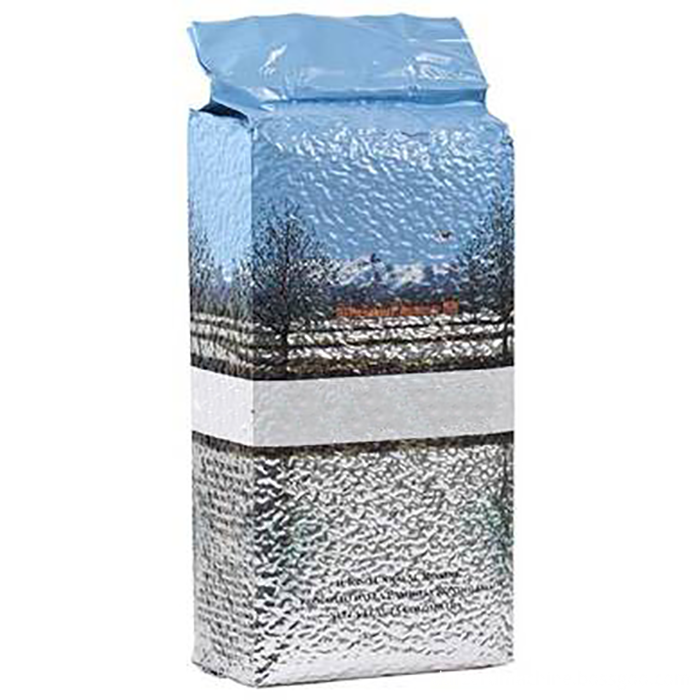 Vacuum Brick Packaging Machine
Weighing scale unit
1) Bucket type granular scale, material of material contact part: SUS304;
2) The discharge of the bucket scale adopts pneumatic control, and there is no dead corner or material accumulation inside;
3) The granular scale has two feeding modes: manual/automatic, weighing weight can be adjusted, weighing accuracy: ±50g, weighing range: 20~40kg;
4) Digital display function;
Bag storage unit
1) The bag storage device needs to ensure that it can realize the function of one storage and one use, and can automatically switch to another bag storage when one bag storage is lacking;
2) The bag quantity of each bag storage is not less than 40;
3) Each bag storage is equipped with a fixed slot, which is convenient for workers to place bags and easy to take bags;
4) With the function of automatic bag correction, it is convenient to take the bag neatly.
Bag taking mechanism
Taking bag with vacuum suction cup to ensure that there is no damage to the surface of the bag;
2) Automatic bag taking function, automatically take next bag after completing a bag taking and bag sending cycle;;
3) When there is no bag in the current bag storage, the bag will not be taken automatically;
Bag opening mechanism
1) The bag shall be opened by vacuum suction cup to ensure that there is no damage to the surface of the bag;
2) It is interlocked with the bag taking mechanism. When the bag taking mechanism sends the bag to the bag opening station, the bag opening mechanism starts to work, opens the bag mouth and extends the feeding mouth into the bag to ensure that there is no material leakage;
Shaping mechanism
1) The shaping mechanism has certain strength, which can ensure that the bag is brick after forming;
2) The forming size can be adjusted slightly, and the shaping mechanism has no deformation to ensure the brick shape, and the deviation between the upper and lower sides is ± 5mm;
3) The contact part between the shaping mechanism and the bag must be smooth and not adsorbed with the bag;
Vacuum pumping mechanism and sealing mechanism
1) A suction nozzle can be used for vacuum pumping, and the surface of the suction nozzle is smooth without burrs. The suction nozzle pipeline must be equipped with powder collection filter;
2) Adopt oil-free vacuum pump, domestic famous brand, and the air extraction rate shall not be less than 600L / min; The vacuum degree shall not be less than 80kPa;
3) The sealing width shall not be less than 15mm, non sharp angle tooth shape (wave type). The temperature of sealing block can be accurately controlled, with the range of 0-200 ℃.
4) The width of sealing strip shall not be less than 15mm;
The sealing shall be free from scalding, and the air leakage rate observed after 2 days of sealing materials shall not be greater than 5 ‰;
Conveying mechanism
1) The conveyor belt is equipped with a turnover mechanism to place the materials horizontally; Smooth turnover and transportation;
2) The conveyor belt adopts herringbone or other non deviation design;
3) The operation of the conveyor belt needs to be linked with the front equipment, and the conveyor belt terminal has photoelectric induction;
Vacuum Packaging Machines structure: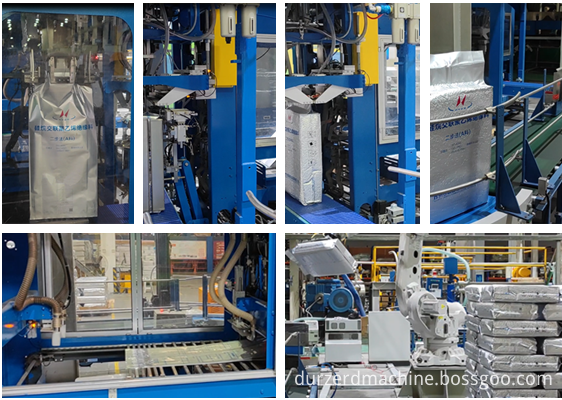 Vacuum Pouch Packing Machine Technical Parameters
Bag type

Vacuum & Reseal Brick Bag

Maximum Capacity

20kg - 40kg(depend on bag size)

Packing Speed

1~2

bags /min

Weighing accuracy

±50g

Packaging material

PET/AL/PA/PE aluminum foil bag

Bag type

Brick type

Bag Length

400 to

600mm

Bag Width

150 to 220mm

Voltage

AC 380±38V 50Hz±0.5HZ or Per customer specification

Compressed Air Requirement

0.5-0.6 Mpa
DURZERD PACKAGING MACHINERY CO., LTD.
Durzerd machinery is a company with manufacturing and self-supporting import and export rights for more than 25 years, our company has experience in exporting all machine items to all over the worlds ,We provide worldwide customers with a full line of reliable products. we are a company devotes to bag making machines,automatic packaging machines, secondary packing machine ,heavy packaging robot palletizer line and technology development in one of the high-tech enterprise. The company has a perennial engaged in the field of industrial high-tech product development of high-quality professional and technical R&D team, strong technical force, has a number of experienced software and hardware engineers, professional product development designer.
Our Products
Automatic packing machine: sachets packing machine, stick packing machine, vertical packing machine, high speed vertical packing machine, weighing machine; rotary premade bag packing machine, mini doypack machine, vacuum packing machine, autimatic 25kg ~ 50kg kraft paper bag packing machine wovenn bag packing machine, etc.
Robot palletizer line: such as woven bag palletizer line, carton box palletizer line, etc.
Secondary packing line: bag in bag secondary packing machine, bag in carton line, box in carton line, etc.
Our promise
Backed by modern manufacturing facilities, state-of-the-art technology, independent intellectual property, CE certificate, ISO 9001 certification, we offer you world-class products with advanced features, competitive price, reliable quality and on time delivery.We provide various services of quotation, quality inspection, insurance, customs declaration, shipping, handling / processing of export documentation and other services according to your needs. We have engineer teams for after sale service in 24 hours.
Contact us
Discuss your ideas with our Overseas Sources Center. Email or fax us today to see what we can provide. Welcome friends from all walks of life to come to visit, guidance and business negotiation.
Company Name: DURZERD PACKAGING MACHINERY CO., LTD.
Product/Service: Vertical Form Fill Seal Machine , Pouch Packing Machine , Sachets Packing Machine , Robot Palletizer Line , Secondary Packaging Machine , Auto Bagging Machine
Capital (Million US $): 5000,000RMB
Year Established: 1996
Contact Person: Mr. Jack
Tel: 86-15955114991